I started riding with Maria and the trainers at Painted Dreams Farm in September 2020, just 12 weeks after I had my second baby. I can't speak highly enough about what the family at PDF means to me, how they've completely changed and elevated my riding, and how the care they give to the horses is second to none. As someone who rode all my life and competed heavily in hunter/jumpers before taking a break from the sport, I've experienced a number of trainers and training styles over the decades. The compassion and knowledge that Maria, Morgan, Macie, and Deanna bring to their lessons and share with their students is extraordinary. As a new follower of the discipline of dressage (and now a new horse owner) they are always available for questions, concerns, to clarify things, to demonstrate things, and to offer encouragement. They are also constantly upgrading and improving the farm, striving to offer the best and most professional training settings, and the individualized care and attention the horses receive shows just how much everyone there loves the animals and loves what they do. I've become a better rider, a better horsewoman, and a more grounded person since finding this remarkable community. This farm – and everyone at it – is genuinely a family. They're stuck with me for life!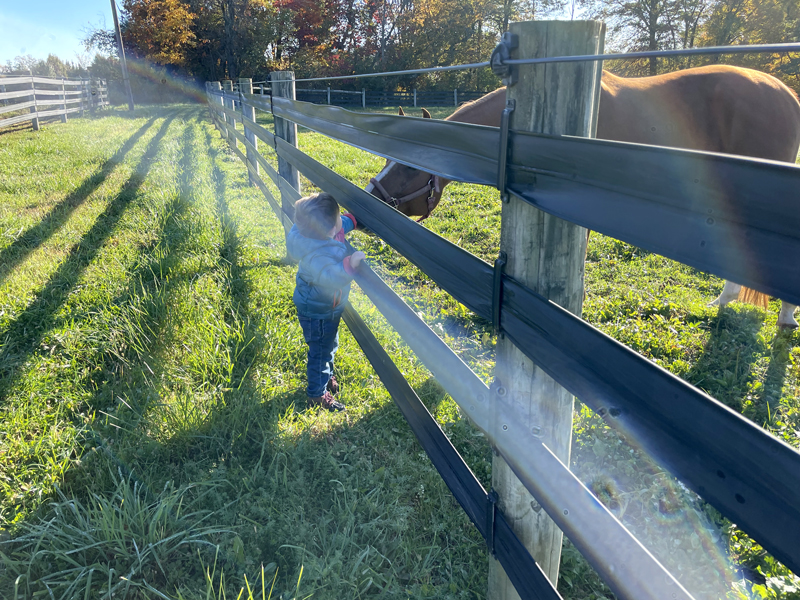 As an adult rider who took a break from riding to raise my kids, it was quite intimidating to find a barn that wanted to take the time for an "old" new student. The minute I spoke to Maria, I knew I had the right place. Although I had never ridden dressage, I felt confident I would catch on.
I have lived in Bucks County all my life and have been to a myriad of barns and lesson programs. Painted Dreams exceeded my expectations from day one. The facility is clean and organized and the horses are happy and well taken care of. The staff is friendly and knowledgeable and always willing to help with questions or concerns.
The lesson program is organized, on time and reasonably priced. I have had different instructors and they are all on the same page. The classes are small and all the instructors are patient and make sure you are in a safe environment.
My experience has been so positive. I have met some wonderful people that share the same interests and I look forward to spending time at the barn every week.
Job well-done Painted Dreams, keep up the great work you are doing.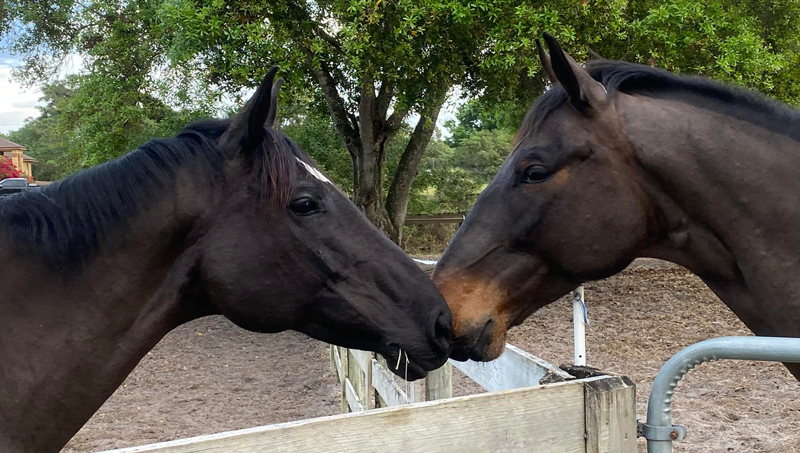 My life as a 'horse nut' started as a retirement gift from my daughter for 6 riding lessons. I discovered a wonderful new pastime; great source of exercise and endurance; knowledgeable, friendly staff; safe relaxed atmosphere; and interesting fellow students. Best of all – bonding with a large intelligent animal that enjoys performing for you.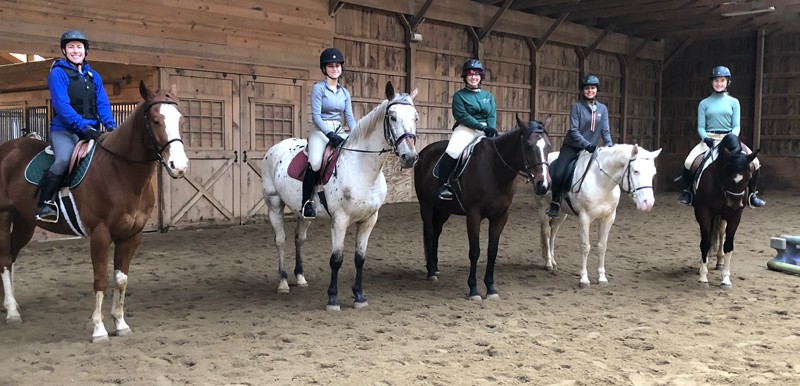 Dear Maria,
I would like to express to you how happy my entire family has been since coming to Painted Dreams Farm.  My two horses are exceptionally cared for and have transformed into relaxed, healthy horses. I have not worried once about their well-being since being at your farm. They are fed a wonderful diet, wormed on a routine basis, and handled by a caring and professional staff. They are turned out in a beautiful pasture together and have plenty of room to run and play.
The lessons at painted Dreams have also exceeded my expectations. Both my daughters' riding skills have improved dramatically under the guidance of your trainers. They are taught horsemanship, safety, and correct riding skills. They have become confident, secure riders. They have also had the opportunity to experience more than just "ring riding." The outings to the beach and hunter paces have shown them a whole new side of riding.
Thank you again for creating such a wonderful, relaxed equestrian environment. The people at Painted Dreams, both staff and clientele, are what make your farm such an inviting place.
I returned to riding as a "mature" rider after not riding for 40 years. I have found Painted Dreams to be the perfect barn for me. The trainers will push you to improve but in a gentle, kind manner. The other riders are friendly and supportive of each other. There are plenty of opportunities to compete, but no pressure to do so if one isn't interested. I have been there for 8 years now. I started with one lesson a week then within a few years moved up to riding three days a week with a leased horse. I love the challenge of the dressage program because every ride offers a chance to learn and become a better rider.
I have been riding at Painted Dreams Farm for three years. Coming from a hunter/jumper background and starting up with a new discipline of riding was challenging and a bit intimidating at first. But through the encouragement of Maria Mendonca and Morgan Collito, I started to get stronger and more comfortable with the style. Training in dressage at Painted Dreams has made me a better rider overall.
Each trainer brings something different to the program, so regardless of your ability, you are sure to find the right trainer.  I highly recommend Painted Dreams Farm for any level of dressage.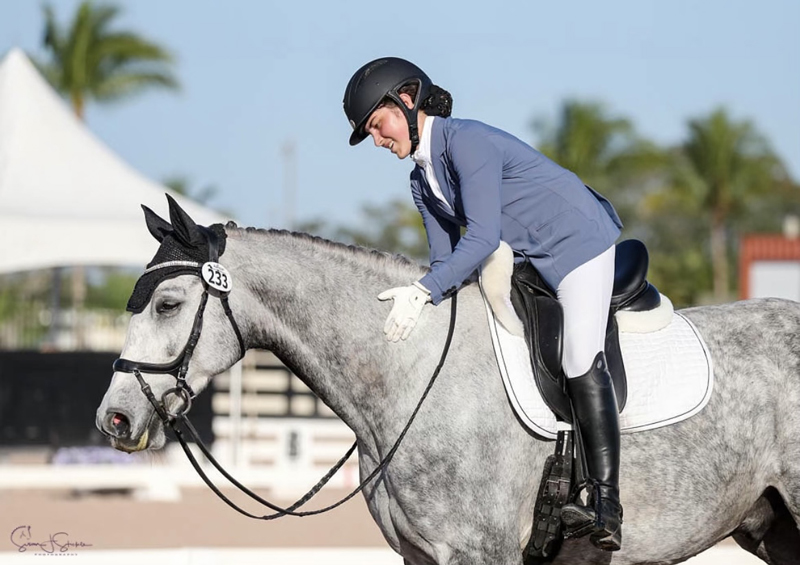 We have been boarding our horse at Painted Dreams Farm for almost two years. The facility is new and beautiful; there are plenty of pastures, and they have indoor and outdoor arenas. However, the thing with which we have been most impressed is the care they give the horses. We are always confident that our horse is being properly fed, given sufficient turnout, and that his health is utmost in the minds of those who care for him. The barn also has a variety of trainers who give instruction in various riding styles and skill levels, and the atmosphere there is friendly. It is comfortable and fun to interact with the staff, other riders, boarders and their families. We are very happy to be at Painted Dreams.
As part of the 50+ crowd, my friend Karen and I have talked for years how we'd like to go riding. Along comes Painted Dream Farms with not only amazing instruction but some of the most beautiful horses we've seen. For us, every week is an adventure as one never knows (but can request) which horse we will ride. Nestled in 30 aces of amazing farmland, we often see deer lope along the outside corrals, not to mention a few peacocks and other pets.. We've even attended 2 days of an adult boot camp- where we learned how to take care of the horses and equipment. Truly a hands on experience—and we can't wait until Saturday for our class. Riding is investment of time, energy and exercise—and above all fun! We're only sorry it took us so long to join! Can't say enough about Painted Dreams, the owner Maria, and the other instructors and helpers!
Dear Maria,
I would like to express my sincere gratitude to you for the outstanding facility you have created.  My daughter started riding at Painted Dreams over a year ago.  We have been at several farms over the years and none of them have met our needs.  Painted Dreams Farm has proven to be exactly what we were looking for in an equestrian facility.  The staff is knowledgeable and friendly.  My daughter's skills as a rider have improved dramatically under the direction of her trainers.  She has become a confident and secure rider.  I truly appreciate that safety is a primary concern at your facility and it shows in every aspect of the farm.  The lesson horses and ponies are of the highest quality and are suitable and reliable for all levels of riders.  The most important reason I am so satisfied with Painted Dreams is that my daughter leaves every lesson with a smile on her face and can't wait to get back for her next lesson.  She has made many new friends and loves to be at the farm.  Thank you again for providing us with such a great farm.
We love you and everything about your farm! This is by far the best farm we have ever been to. Thanks for your commitment to the kids, we really appreciate it!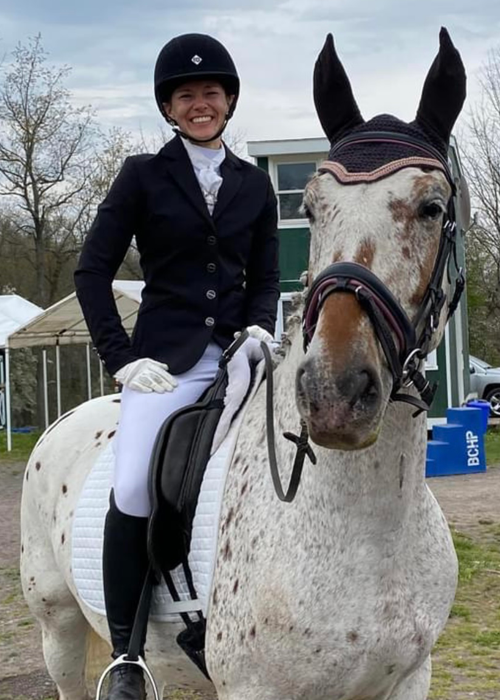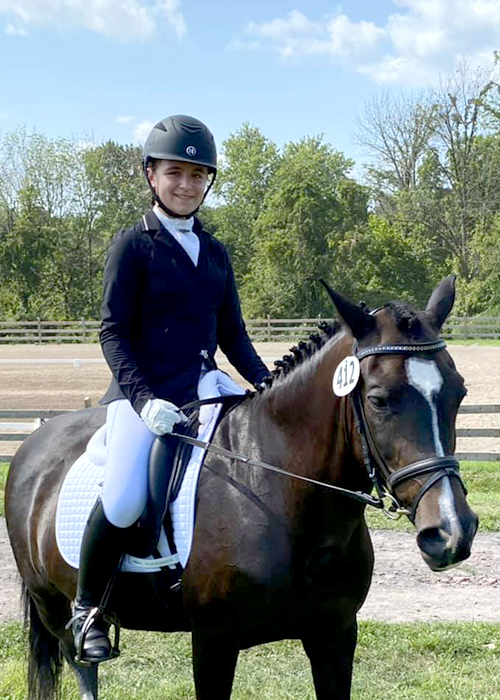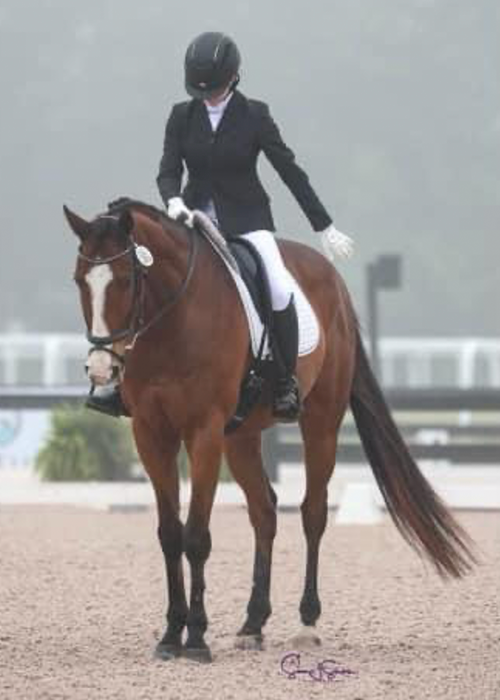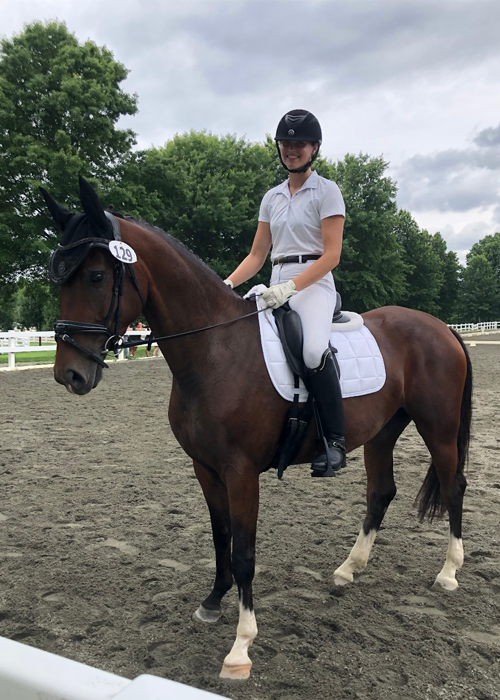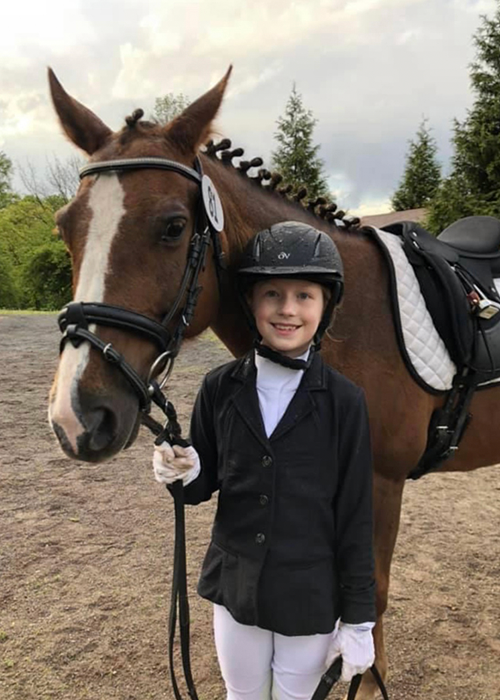 Thank you for your kind words
Hi Maria!
This email has been in my head to write for a while now and I kept putting it off, but today something clicked for me and I think it is the right time to write and send this. You may want to grab your favorite beverage, because this might get a bit lengthy@@ LOL
I want to tell you how inspired I am by you and your efforts at Painted Dreams Farm. Needless to say, the farm, itself, is really beautiful. It's layout and tranquil setting among the woods and pastures is wonderful. Everything in and around all the barns is clean, pristine, organized and safe for the horses and people (and cats and dogs!!).
Your care of the horses is what really appeals to me, because I am a CRAZY person when it comes to advocating for animals. They are extremely well cared for, well trained, calm, and thought about beyond their equine roots… they seem to be treated like a family. I see it in most of their eyes, and feel it when I am around them. I feel GOOD being at Painted Dreams Farm from the inside out.
Your staff is amazing… knowledgeable, very professional and yet so down to earth friendly. They have taken me under their wing and allow me to ask questions while we work (no, I do not slow them down at all, and I believe I am an asset to the work while I am there because I keep up and even volunteer to do things for them and the farm), they allow me to do many things with trust that I can handle it and that makes me feel very good!!! I am learning about the care of horses!! YAY!! I wish I could be there more than one day a week to help and ride and BE with the horses.
The trainers are amazing, too… I have seen people working with the horses as I do my work and I am impressed with how kind they are, yet very effective in their corrections and in the way they do the corrections. You are GREAT with your training skills and how you impart them to adults and kids alike. I loved our group classes and I miss them!!!
Ok, I guess by now you realize I am VERY passionate about the whole horse package on this planet thing, and your facility and YOU make it HAPPEN for me. Thank you!!! Thank you.
It is my desire to own a horse… and perhaps someday I will even have my own place to keep my horse and other horses, as well. In the meantime, I can continue getting my equine fix at Painted Dreams Farm!!!
I just wanted you to know how special a person you are to give so much to horses and people!! Kudo's!!
– Ellen!!
941 Park Avenue
Wrightstown, PA 18940
Bucks County, PA
19301 Capet Creek Ct
Wellington, FL
Seasonal Location
M-F:  9am – 7:30pm
Sat: 9am – 6pm
Sun: 9am – 6pm