Our horseback riding camp gives children between the ages of 6 and 14 the opportunity to participate in the world of riding horses and safety is our highest priority. We place great emphasis on matching the rider with his/her mount to create the most beneficial learning environment.
Horseback Riding Camp for Beginners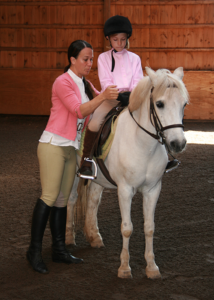 Our beginner horseback riding camp will focus mainly on the "never ever" rider, and beginner horse rider, while our intermediate and advanced camps focus more on children with experience that would like to enhance and expand on their dressage training techniques.
All of our beginner riders have a walker, or spotter, until they are able to control their mount (sitting, steering, and halting).
Intermediate and Advanced Horseback Riding Campers
Our intermediate and advanced campers have the opportunity to ride horses twice per day. They learn basic veterinary subjects, equine first care, more advanced feed and nutrition, and begin to assist with training young horses and understanding foal behavior.  We also often take field trips to veterinary hospitals, or famous showgrounds.  Our advanced riders also get a break from the heat in the in-ground pool after their second ride.
Our horseback riding camp staff is CPR and First Aid Certified.
Every Friday, the children invite their family and friends to watch as they show their new skills in our Friendly Camp Horse Show. The children prepare and participate in a complete camp horse show. There are ribbons for everyone, and all of our camp horse shows are free of charge.
All Horseback Riding Campers Learn Horsemanship 
In beginner horseback riding camps, horsemanship tutorials include approaching and leading your mount, grooming, understanding types of tack, horse and pony bathing, basic feed and nutrition, understanding different riding disciplines, horse and pony breeds, mane and tail braiding, horse and pony colors.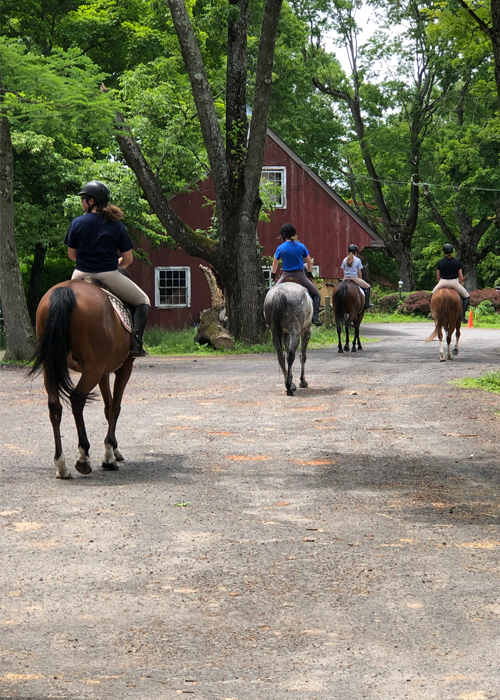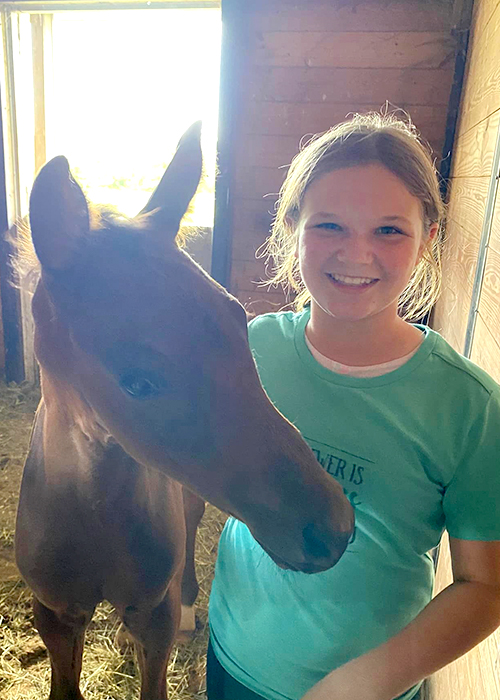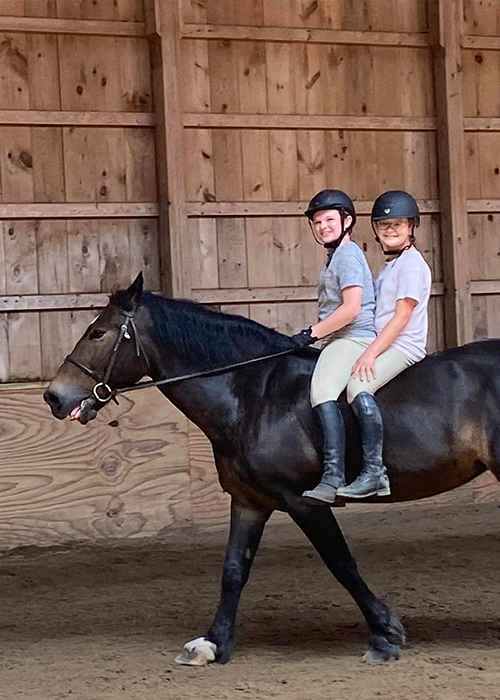 941 Park Avenue
Wrightstown, PA 18940
Bucks County, PA
19301 Capet Creek Ct
Wellington, FL
Seasonal Location
M-F:  9am – 7:30pm
Sat: 9am – 6pm
Sun: 9am – 6pm