Dressage Training at
Painted Dreams Farm
Dressage training at PDF was personally developed and nurtured by Owner and USDF (United States Dressage Federation) Bronze Medalist Maria Mendonca. Dressage lessons at Painted Dreams Farm are unique in that, whether you are a seasoned dressage rider or just starting out, our experienced instructors will work with you to help you achieve your goals. We offer a variety of dressage lesson packages to fit your needs for both adults and children.
Maria specializes in dressage riding basics, introduction to dressage for the novice rider, and dressage training for those wishing to improve their dressage skills in other disciplines. Maria  provides instruction from USDF Introductory through Second Level, or those wishing to pursue their Bronze Medals.
Along with dressage training and boarding, PDF also offers dressage lessons and leases to students of all ages, levels, and disciplines, even if they do not have their own horse! Well-schooled show horses and upper-level dressage horses are also available for lease. Our horses are carefully selected for their exceptional temperaments and natural talent. They are well-trained and cared for, ensuring a safe and enjoyable experience for all our riders. At our dressage barn, we are committed to providing the highest quality training and care for both our horses and riders. Our state-of-the-art facilities include spacious arenas, well-maintained stables, and beautiful pastures where our dressage horses can graze.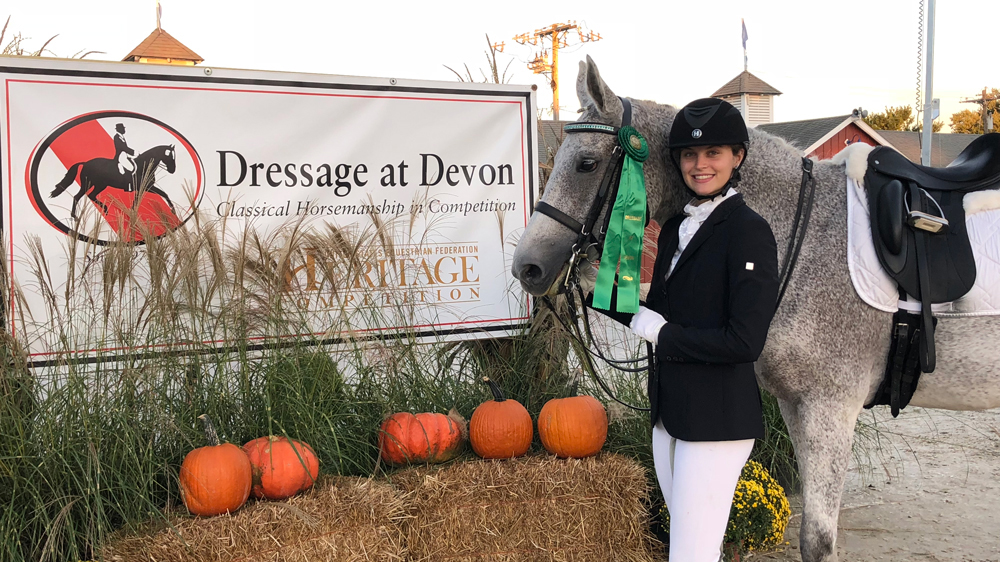 Morgan Specializes in more Upper level or FEI riders, or students wishing to pursue their USDF Silver and Gold Medals.
Dressage at PDF attends many local and recognized USDF dressage shows, all suited to each individual client's needs and goals. Over the last several years our students have competed successfully from Introductory Dressage Levels through 3rd Level, on both lesson horses and privately-owned horses. Many PDF students have also qualified for Regional Championships and National Championships.
Dressage horse and rider training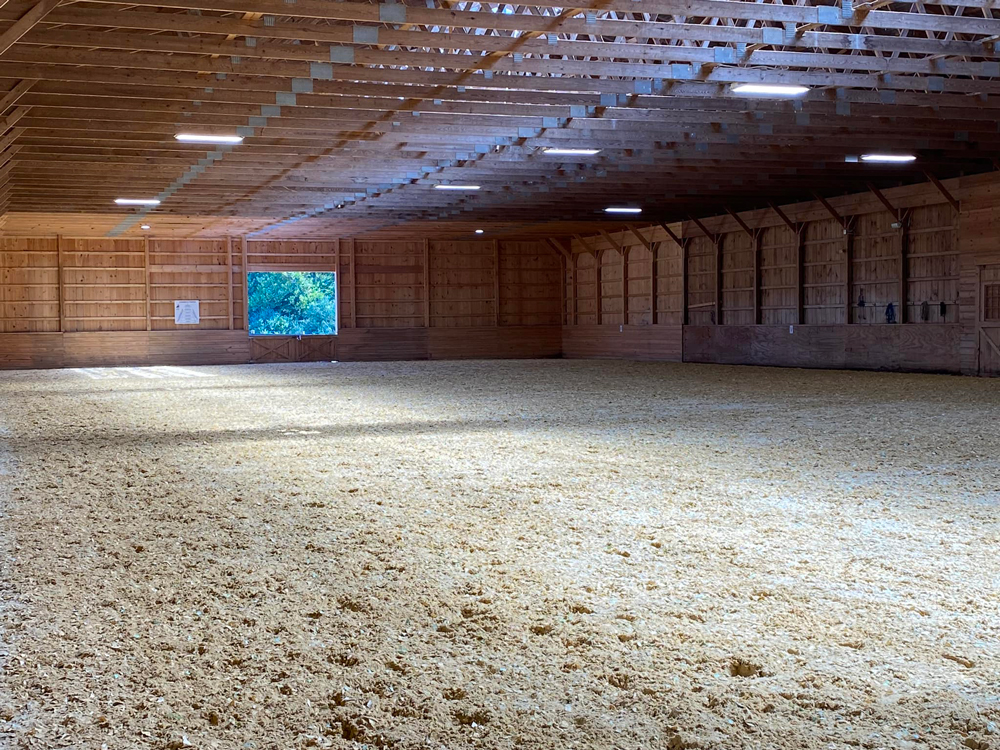 Highly Qualified & Decorated Dressage Trainers on Staff
Our Dressage trainers are all USDF Bronze, Silver, or Gold medalists, or nationally certified by the American Riding Instructors' Association. These trainers have competed through the highest levels of the sport.
ARIA certified Instructors are part of a select, highly trained, highly skilled nationally recognized group of professionals. These individuals go through rigorous and challenging testing in their disciplines of expertise. Training with an ARIA certified instructor assures you that your teacher is held to a high level of horsemanship, training, and instructional skills with commitment to safety, integrity, and professionalism.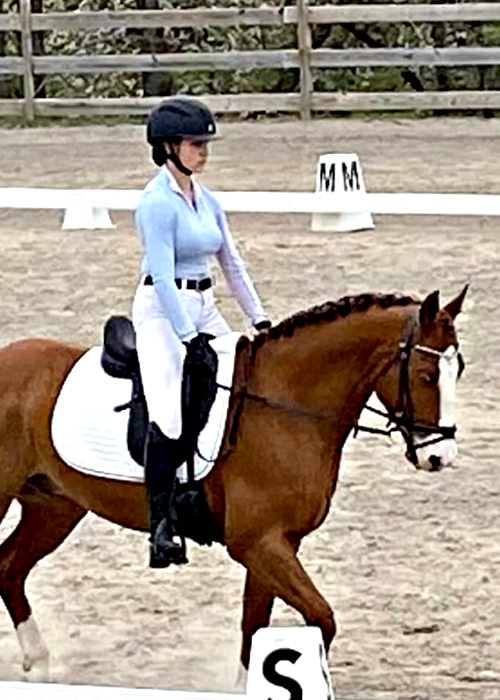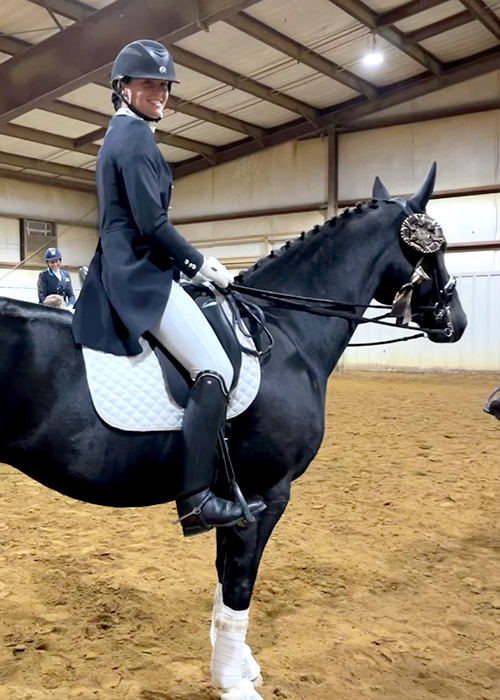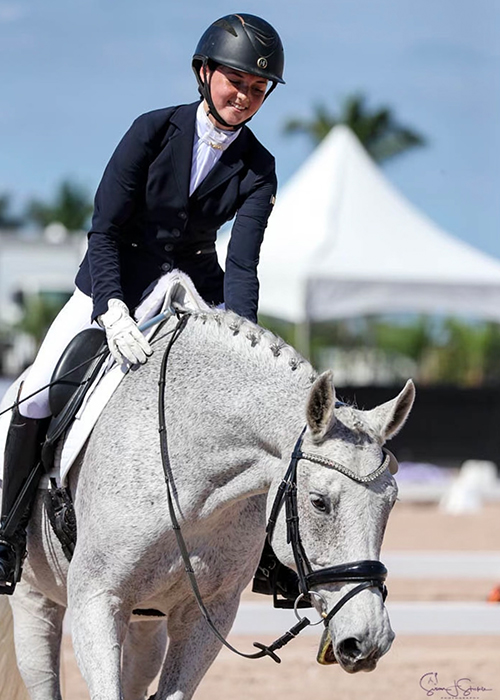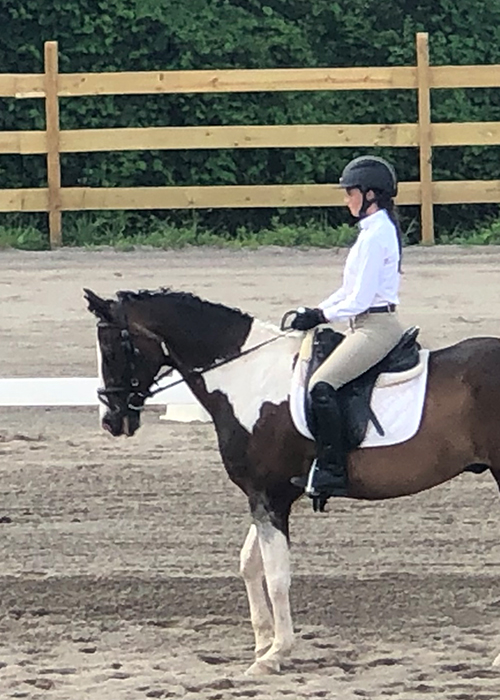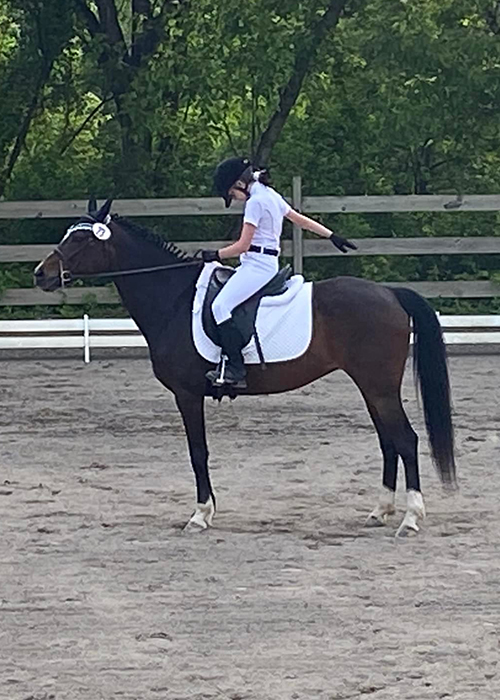 Dressage Training at
Painted Dreams Farm South
Wellington, FL
We are now accepting clients for the upcoming dressage show season
Owners and staff live on site for the season
Private 14 stall barn with 12 X12 stalls
4 large grooming / bathing bays
Covered USDF regulation size arena with mirrors
Professionally installed all weather footing, irrigated and groomed daily
Fly spray system to each stall
6 Irrigated turn outs/pastures
Irrigated round pen with professional installed coated sand footing
Washer and Dryer available for use in the barn
Grooms' quarters and dry stalls available
941 Park Avenue
Wrightstown, PA 18940
Bucks County, PA
19301 Capet Creek Ct
Wellington, FL
Seasonal Location
M-F:  9am – 7:30pm
Sat: 9am – 6pm
Sun: 9am – 6pm